Gifts for People Who Dream About Weekend Brunch All Week
If your loved one (or you) thinks about mimosas and Bloody Marys Monday through Friday, this list of gifts is from them (you).
Each product we feature has been independently selected and reviewed by our editorial team. If you make a purchase using the links included, we may earn commission.
Credit: Photo: golero/Getty
Sometimes, dreaming about brunch is as much fun as actually eating brunch. And when you've got a case of the Mondays on a Wednesday (or Thursday or Friday), figuring out your weekend brunch plans may just be the mental vacation you need. These fun buys make great gifts for friends and family who love mimosas with their pancakes and screwdrivers with their bacon and eggs. Or if you're the one always calling up your gal pals on a Sunday morning, these happen to be a great way to treat yo self. Donna would approve.
Brunch Minimergency Kit
Sometimes, we're guilty of overdoing it on the endless biscuits, so if your brunch leaves the top button of your pants feeling squeezed, reach for a Brunchy Minimergency Kit. The adorable bag fits neatly in your handbag and includes antacid, a pants expander, stain remover, pain reliever, breath drops, dental floss, a hand-cleaning towelette, and a meal decision coin (for those morning when a decision is just a bit too difficult)! $14, pinchprovisions.com
Donut Mug
For the friend who tags you in every Instagram photo posted by your favorite donut shop as a wink and a nudge that you need a donut date. This gift is a reminder of your shared loved for yeast, sugar, and sprinkles, but it comes with many fewer calories than the pastries themselves. $14, urbanoutfitters.com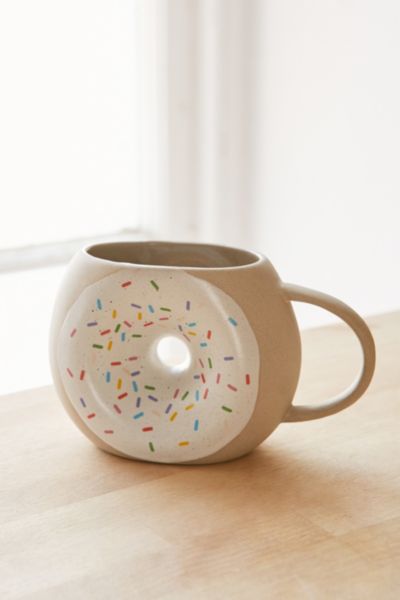 Spatulart™ Fried Egg Nylon Flex Turner
If brunch is at home this weekend, it can still be loads of fun with Tovolo's funny fried egg spatula. It's heat-resistant up to 400°F and is great for nonstick cookware. The thin spatula head slips under delicate eggs easily so you don't risk breaking the yolk before you take your Instagram photo. $8, amazon.com
Hakuna Mimosa It Means It's Brunch Time Shirt
Slip on this 100% cotton shirt, your favorite jeans (or yoga pants, let's be honest), and slither your way to the brunch table. Everyone will see your shirt and know you mean business—brunch business. $17, amazon.com
Cinnamon Buns Shampoo, Shower Gel, and Bubble Bath
When you're standing in your shower on Tuesday morning and needing to muster all the motivation you can find to get through the week, let this sweet reminder of this weekend's brunch plans soothe your soul and your skin. This all-in-one product even lists a go-to recipe for cinnamon buns in case you get a wild hair and decide to DIY your brunch treat. $18, philosophy.com
Bloody Mary Diagram Glassware
If a recipe is just too hard to read, use these handy glasses to pour, measure, shake, and sip from one glass. This whimsical hand-drawn design is made in the USA and designed to represent typical proportions for the brunch classic, but you can always use it to just hold your signature Bloody. $25/set of 2, uncommongoods.com
Bacon & Eggs' Ceramic Coffee Mugs
These are the friendship necklaces of 2017. Let your brunch bud know you're all about her even when you're not splitting a plate of bacon. $34/set of 2, amazon.com
Brunch Gift Bags
Lastly, if you need a themed package for your bag of brunch love, Paper Source has you covered. These adorable brunch-themed gift bags come in four sizes (including one for wine bottles). Starting at $3, papersource.com
Now that you're ready to celebrate brunch seven days a week, find breakfast-inspired recipes from our March issue to feed your brinner needs Monday through Friday.